This winter feels like it's never ending. Luckily, we've come up with some creative and simple crafts the whole family can enjoy. Not only are these fun, but you and your family will create art that is truly one-of-a-kind.
1. Letter Decoration
Embellish a bedroom door or a fireplace mantle with a custom initial! All you'll need is:
A large wooden letter (can be found at craft stores)
Glue dots
Foam paint brush
photos/memorabilia (think concert and movie tickets, photobooth pictures, etc)
Washi tape (optional)
Stickers (optional)
Set your layout first, using stickers and washi tape to fill in any empty spaces around photos and memorabilia. Use glue dots to adhere and ModPodge to seal the decoration- but be sure to apply a couple of coats! And voila!
2. Color Each Other!
Visit the Crayola website to upload a photo of your kids, your whole family, pets or whoever- print, and color! Once finished, frame the artwork for your home. These also make a great gift for parents or grandparents!
3. Thumb-Print Things!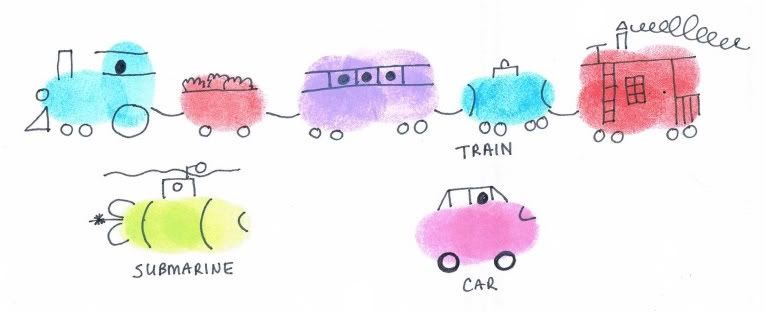 Take fingerpainting to the next level! Have kids-and even grown ups- use their thumbs as stamps, and embellish them with faces, or turn them into whatever else you'd like! Wait for the paint to dry, and use markers for the rest. These make great wall art, or greeting cards. 
Do you have any creative ideas? Let us know in the comments!